MIND
What business & consumer problem does your brand solve?
Strategy
BODY
How does it solve the problem? How does it look & work?
Design
EMOTION
How does it make the consumer feel?


Connect
ENERGY
How does it move the world?


Purpose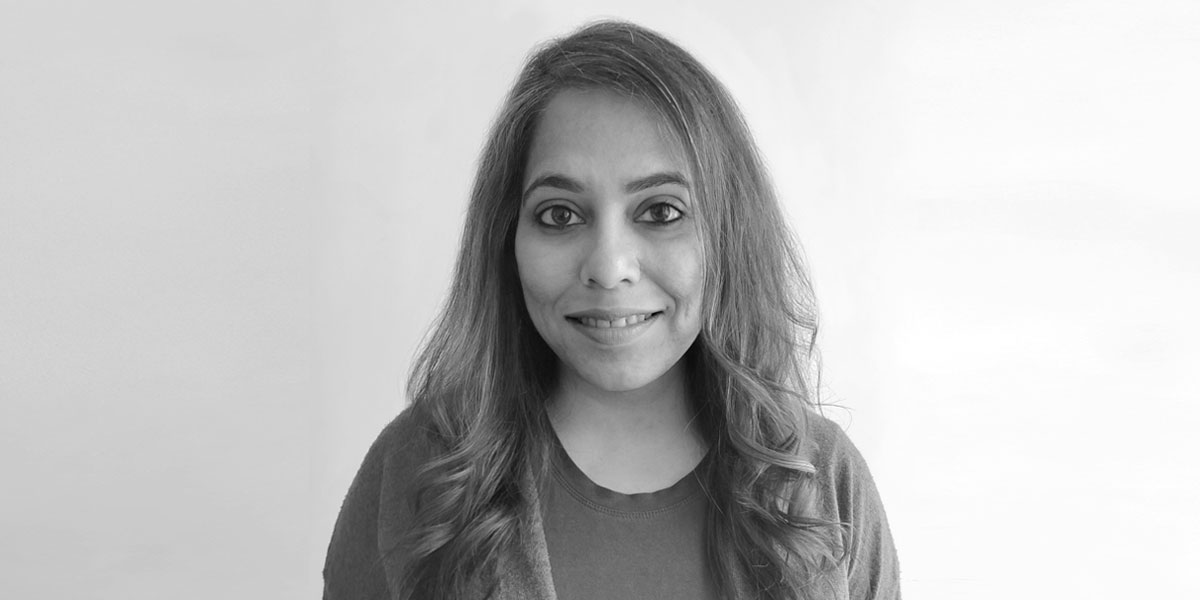 Shitu Anand Patil | Co-Founder, Creative Director & Strategist
A design thinker & visual artist with a passion and enterprise for building brands Shitu is a specialist in lifestyle / luxury branding & communication. With a career spanning over two decades in the advertising and design industry, her experience includes a wide range of integrated design, strategy, branding and communication solutions for some of India's fortune 500 companies.
Before founding Plus One, she was an integral part of advertising giants like Lowe Lintas, Publicis Ambience and FCB Ulka where she has led teams and set benchmarks for brands as varied as Lakme, Elle-18, Tata Croma, Westside, Lifebuoy and Tata Indica. She lives by the philosophy 'If a thing is worth doing, it's worth doing well.' And believes in crafting empathetic brands with a deep focus on creating an emotional connect with the customers and not just a transactional relationship. Her positive outlook and childlike awe towards life always see her seeking knowledge and drawing references from a diverse range of cultural, aesthetic, social and historical sources. Indian and international awards like D&AD, Effies, Abbys, Kyoorius etc. are an inevitable side effect of the work she does.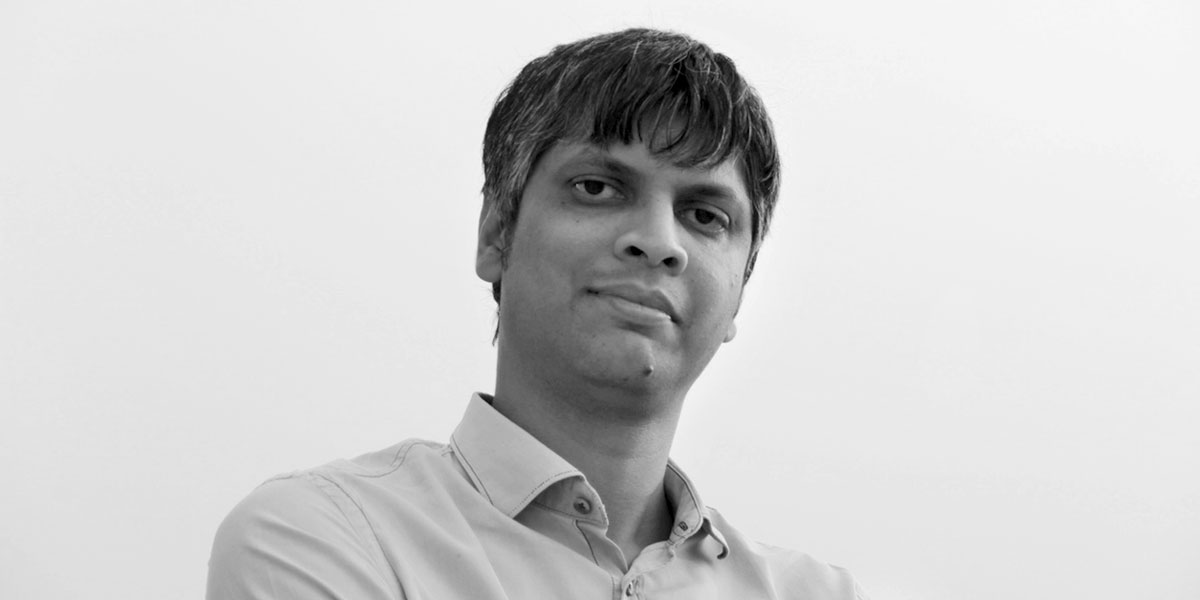 Gautam Patil | Co-Founder, Design Director & Strategist
A large scale FMCG packaging specialist with a penchant for understanding deepest of business problems and starting from there is what has made Gautam shine through 20 years of his design career. An innate understanding of design rules have taught him how to break them, delivering unconventional answers to real market challenges. This strategic mindset, farsightedness and keen understanding of clients' business problems gives
him the ability to truly partner them. Before co-founding Plus One, Gautam was Design Director at Design Sutra - Contract Advertising in Mumbai. He has also worked with DY Works, Dcell-Lowe Lintas, Red Lion - Publicis Ambience Advertising, Creativeland Asia and White Design. Each of those stints saw him help shape the design language of a varied leading national and international brands across categories. Unilever, ITC, Cadburys, Britannia, Taj Hotels, Hyatt, J W Marriot, Parle Agro, Amul, Motorola, Bisleri, Air India, Biocon, VIP, Shaw Wallace, Godfrey Phillips, Tata Retail, Pillsbury to name a few. An advocate of importance of design for business growth, Gautam believes India is now design ready and is driven to bring awareness for the same amongst businesses.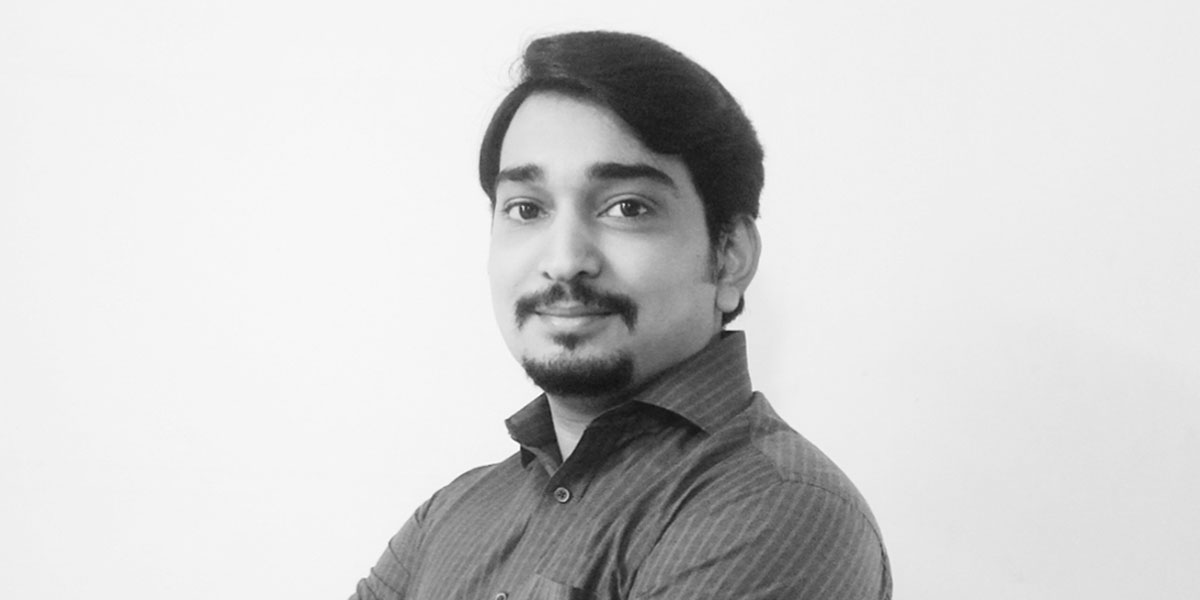 Ashish Vadgama | Client & New Biz Manager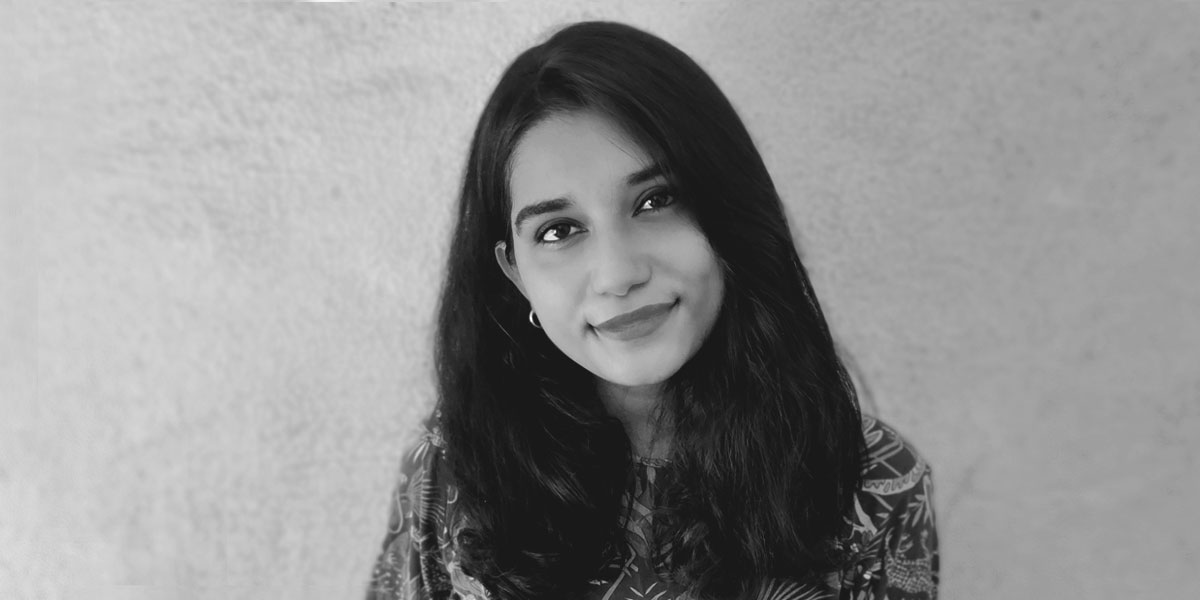 Jinal Dahanuwala | Designer, Lettering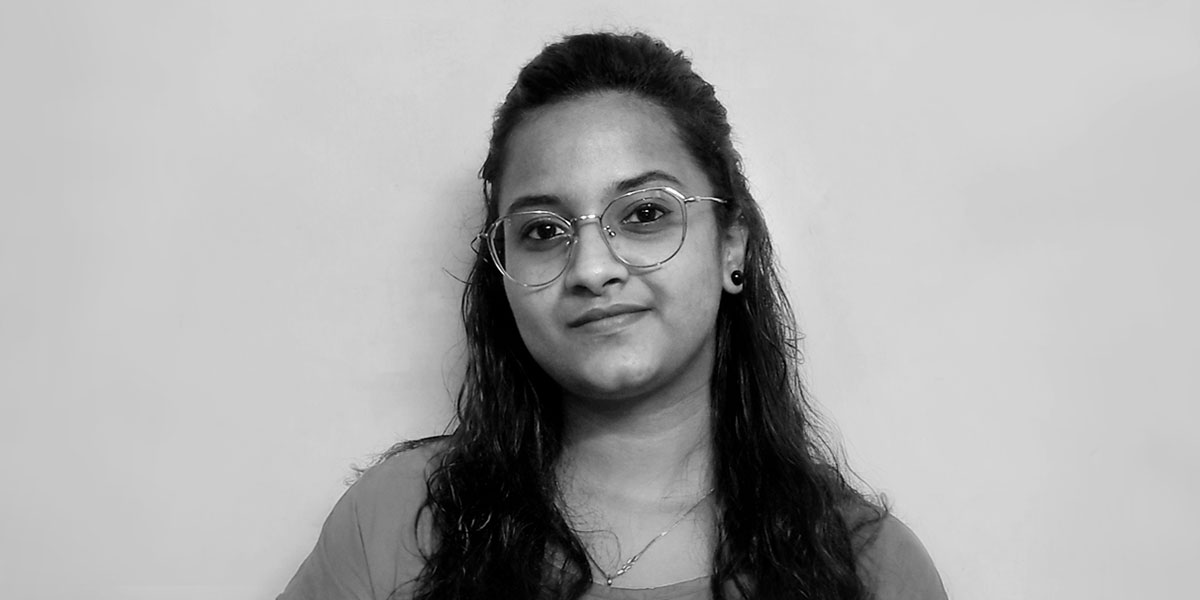 Aishwarya Mestry | Designer, Motion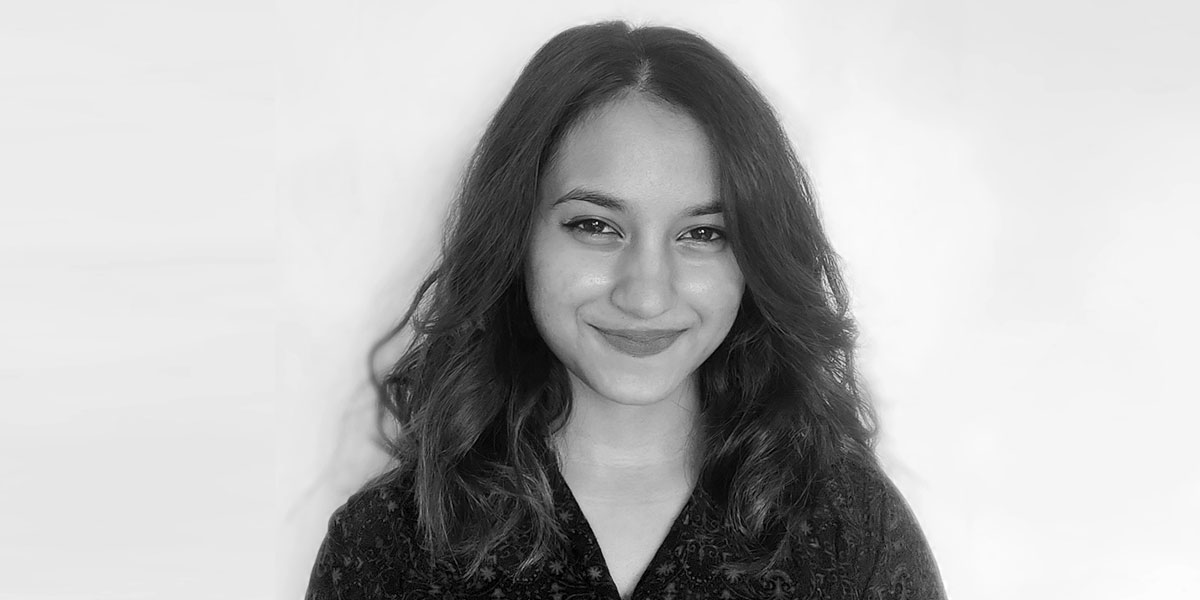 Shania Pereira | Designer, Typography
Collaborative Partners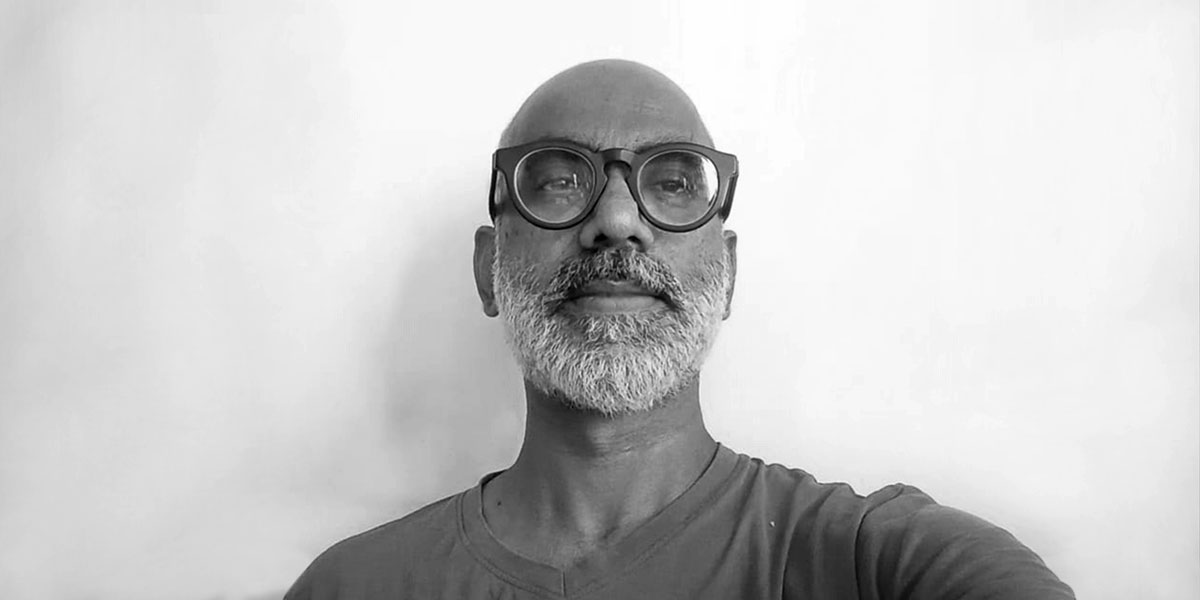 Roy Abraham | Consulting Creative Partner
Roy Abraham has been writing for advertising in Mumbai since 1999, and despite the dozens of Indian awards and International accolades for his work, he seldom likes being labeled a wordsmith. And that's got a lot to do with the greatest traditions of advertising, espoused by the legendary offices of Madison Avenue, London and Mumbai: Great communication, be it in the form of word, design, digital expression or other touch points, always starts
with the principles of marketing, psychology and sociology, and ends in the form of real behavioural change. Obviously it's an art, but there's a lot more than just wordplay involved in that. His practice has spanned English, Hindi and Hinglish, in print, TV, radio and digital media. And most importantly, it's caught the attention of some of the biggest names of brand building the world's ever seen. Ed McCabe, Neil French, Mohammed Khan, the Abbys and the Effies, to be precise.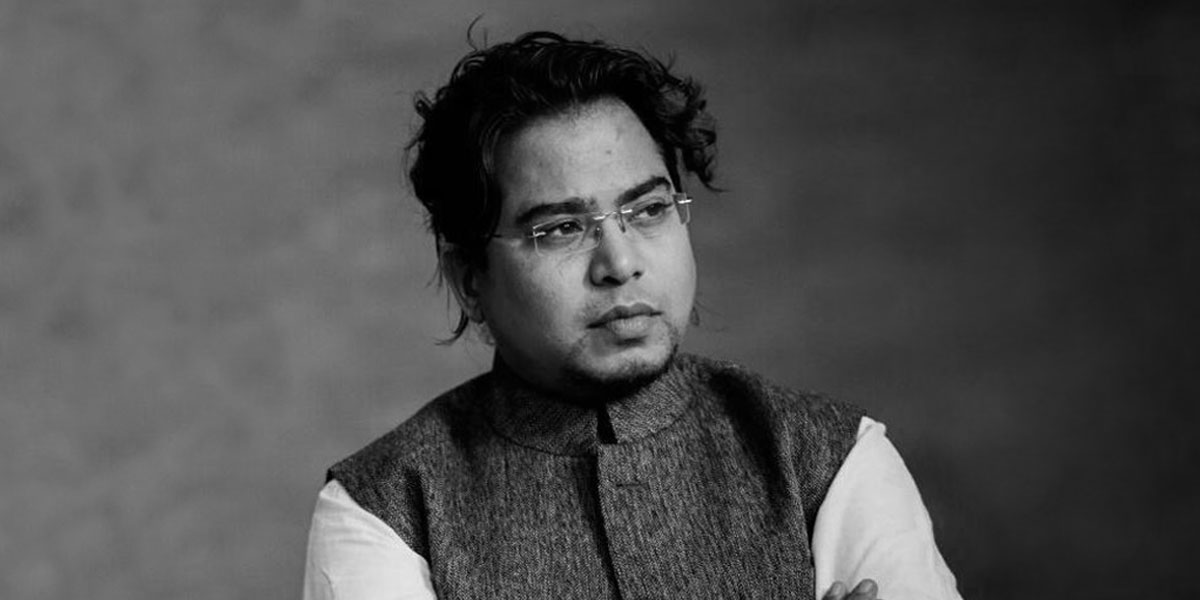 Wolfzhowl Strategic Instigations | Collaborative Strategy Partner
Wolfzhowl is a pure and intense strategic consultancy which is a veritable den of planners from disciplines as diverse as design thinking, brand & communications and data science. The founder, Kalyan Ram Challapalli, has lead the industry in India and abroad from positions such as Executive Planning Director – APAC, Common Wealth; Sr. Planning Director – ASEAN, Leo Burnett Singapore; Head of Disruption – TBWA India; Head of Strategy –
Mumbai Contract (JWT-WPP); Consumer Planning Lead – India, Diageo India Pvt Ltd. Designations apart, Kalyan is recognised by industry and peers as a master orchestrator of energies, culture, people, behaviours & brands. Under his leadership, Wolfzhowl, since its inception in 2013, has already made a name as experts in behavioural change. They help brands discover their purpose & stay sustainable in today's digital plus world where the number of influences multiply by the day. Some of their many interventions are as varied as Nissan, Blackberry, Cadbury, Smirnoff, HSBC, P&G, VISA, Tata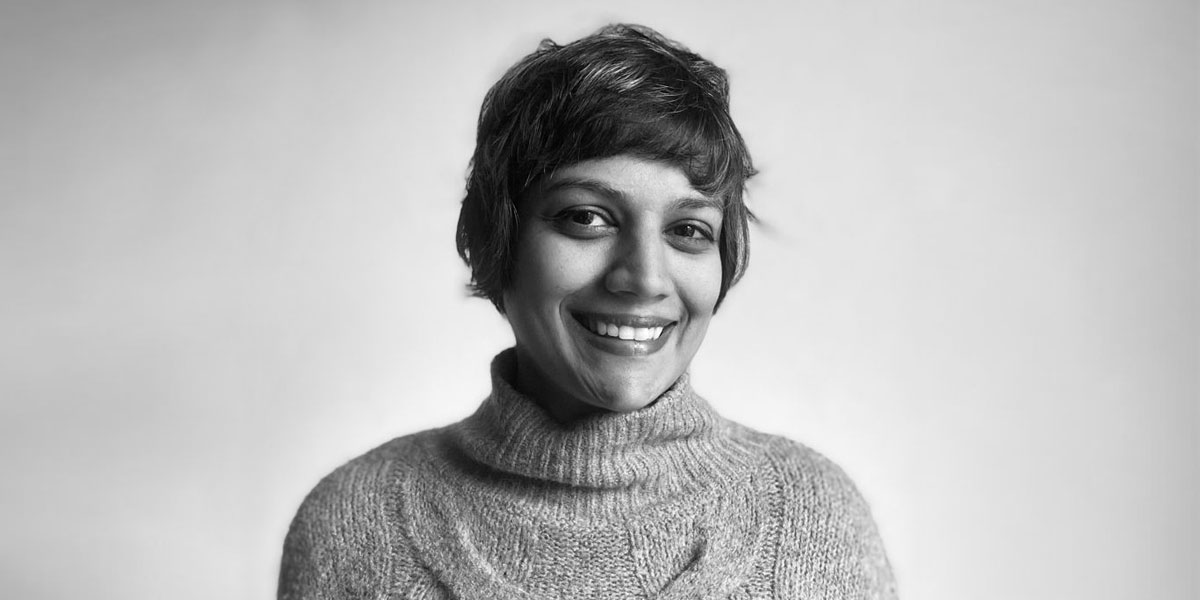 Roma Singhal | Collaborative Strategic Partner
Roma, known as #TheSmilingStrategist, has spent 14 years as Brand & Digital Creative Strategist trying to understand human behaviour at blue-chip marketing and advertising organisations such as American Express, Ogilvy, Publicis Groupe, McCann, and BBDO in Sydney, Singapore and Mumbai covering Global, AUNZ, ASEAN and India markets.
She has planned and launched insightful & effective campaigns for a diverse clientele, spanning across diverse industries. Some of her key brands include Sony, Samsung, IBM, BlackBerry, Huawei, Guinness, Hyundai, Yellow Tail, Banrock Station, Cadbury, Ferrero, Kraft Heinz, KFC, Coca-Cola, AirAsia, L'Oreal, Garnier, Pears, Bunnings, Cerebral Palsy Alliance, Circular Plastics Australia, Hort Innovation, Intel, Vodafone, Purina, Bridgestone and more. Her works have been recognised, one of them being The EFFIE Gold for Cadbury. She was also chosen as the first round judge for EFFIE Australia 2019. Certified as the Official Mind-map Coach by the inventor of The Mind Map, Tony Buzan, the Mind-mapping technique is thoroughly infused in her ways of working. Her recent training on Big Data, Cognitive Analysis and Artificial Intelligence has only made her more hopeful of exciting times in this new era of Account Planning.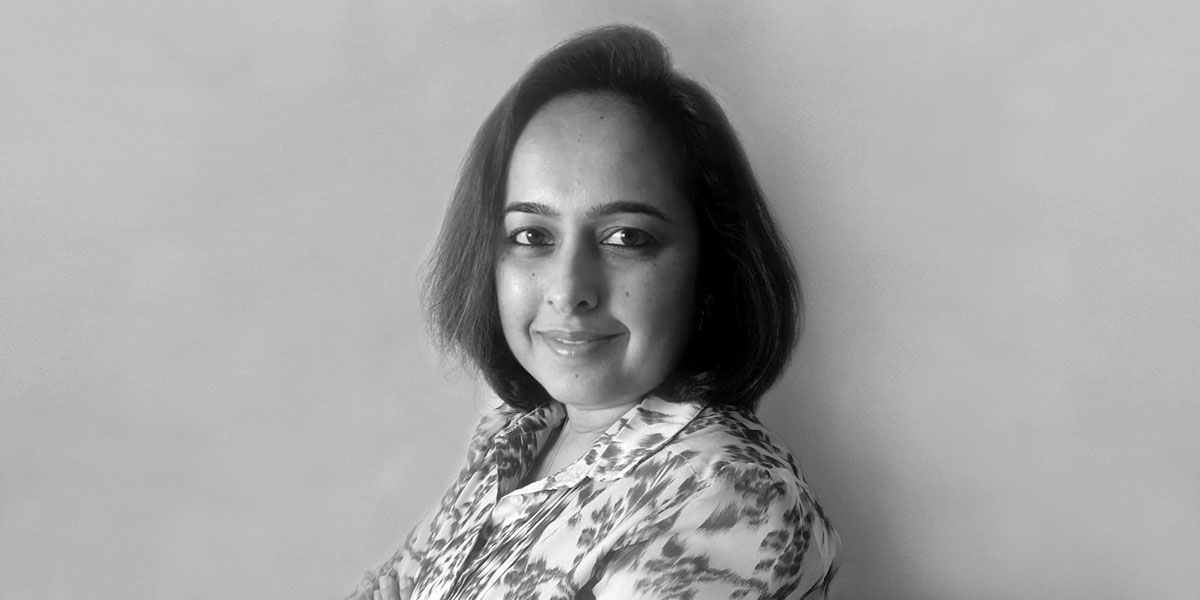 Hiral Dattani | Collaborative Strategy Partner
Hiral is a passionate and motivated brand strategic professional with over 14 years of local and international experience in FMCG and retail environments. Her professional reputation has been built around delivering quality results on time and creating efficiencies to meet business goals for both clients and agency. In the last 15 years she's lived in 6 cities, shaping her professional and
personal life. She brings the cultural influence as well as adaptable approach to find the right fit to the brand. Previously Hiral has worked on high profile brands like Kimberly Clark, Woolworths, Coles, Tennis Australia, Unilever, Britannia and TATA. She has collaborated with clients on large and complex brand communication, design and packaging projects covering different spectrum of project lifecycle. A strategic and creative thinker who thrives in fast-paced and challenging environments and working cross-functionally to deliver customer focused commercial outcomes, Hiral brings a proactive can-do and "Right first time" attitude, while managing stakeholders at different levels with clear and constant communication.
Our Services
Strategy
Brand Strategy
Brand Positioning
Brand & Portfolio Architecture
Naming + Verbal Identity
Consumer Journey Mapping
New Product Development
Design
Brand Identity
Packaging
Packaging Structure Design
Product Design
Visual Identity System
Experience
User Experience
User Interface
Environmental
Retail Experience Design
Installation
Content
Advertising
Digital
Film & Video
Print / OOH
Social Strategy
Social Content
Our Purpose: Be Boundless
Boundless Brands
Create brand love + business growth for our clients & help them build Boundless Brands
Boundless
Plus One
Grow Plus One to realise its highest potential and be a global changemaker in design
Boundless People
Help our employees & partners realise their highest selves and Be Boundless